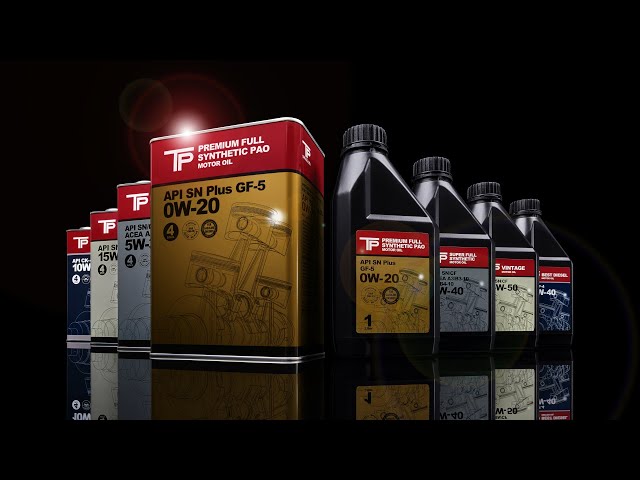 TP MOTOR OIL
+ Discover Now
High Performance Engine oil
高性能・長寿命エンジンオイル
Nationwide delivery
Nation Wide
100% genuine
Genuine & certified
International Brand
Imported from Japan
High Performance Motor Oil
For your continental engine
Excellent for both gasoline
and diesel engines
with our Vintage (Semi Synthetic)
Keep Your Vehicle's
Engine in Peak Condition
Lorem ipsum dolor sit amet consectetur
PREMIUM FULL SYNTHETIC PAO​
Take Full Advantage of Your Petrol Engines By Using Premium Full Synthetic PAO

Our Premium Full Synthetic PAO oil delivers an excellent low-temperature flow, pour-point characteristics, good oxidation, and great compatibility with mineral oils. Letting go of structures such as ring and double bonds, the oil promises a high viscosity index and does not include volatile hydrocarbons. Due to its less volatility, you can expect low hydrocarbon tailpipe emission and an increase in the flashpoint.

The Premium Full Synthetic PAO oil meets your all automotive needs. This oil is best suited for the latest petrol engines, including the turbo and supercharged versions. The oil also serves hydraulics, gears, compressors, and bearings. The PAO lubricant also acts as a base fluid in greases at different temperatures.
The Best Full Synthetic Engine Oil For A Healthier Engine

Our Super Full Synthetic oil offers superior performance. It is a mixture of synthetic base and an Advance Additive System (AAS). The manufacturing processes ensure the oil is free from any impurities and works well with all engine components. Its superb quality delivers premium protection better than other lubricants while offering high performance.

Recommended for both petrol and light-duty diesel engines, this Super Full synthetic oil is good for all types of vehicles. Engine parts constantly contact each other while the car is moving, and this oil ensures the components remain free from any damage.

Full synthetic oil also keeps your engine clean from any sludge deposits, promising an impurity-free experience. Our full synthetic oil also enjoys better viscosity and stability than other oils at a range of temperatures. The oil also shows agility when flowing to critical parts in a turbocharged engine, so your vehicle can get the juice to work efficiently.

TP Motor Oil offers Super Full Synthetic oil in four SAE grades: 10W30, 5W30, 10W40, and 5W40. Our oil meets API and ACEA standards.
The Cheaper But Highly Capable Semi Synthetic Oil For High Mileage Passenger Vehicles

Our Vintage Semi-Synthetic oil is a mixture of synthetic and mineral oils. If you want to benefit from better quality and higher performance than what you get from conventional mineral oil while also maintaining a friendly budget, this engine oil is for you. The vintage oil does not suffer from evaporation as the mineral oils do and defends your engine in high temperatures and load.

The Vintage Semi-Synthetic oil is excellent for high mileage passenger vehicles. If you like to off-road or put an intensive load on your engine, the synthetic blend can be a good choice. The semi-synthetic oil also shares the benefits of full synthetic oils, such as extended lubricant life and improved viscosity index.

Moreover, semi-synthetic motor oil delivers high oxidation stability. The oil also keeps in check the corrosive acids that your combustion system produces after the day's use. Our Vintage Semi-Synthetic oil comes in 4L/1L packing. Only available in 15W50 grade, its API rating is SN/CF.
Best TP Diesel Oil Covers Every Market Requirement Of A Diesel Oil

Our TP diesel oil covers a wide range of demands. It aims to maximize engine reliability and fuel economy. Heavy-duty engines not only demand protection but also need proper lubrication to perform at their best ability. With our diesel oil, minimize your operating cost while keeping your mill in good health, as the oil disperses soot and maintains sludge.

This diesel oil incorporates Advance Additive Technology (AAT). As the engine parts move constantly, they are likely to wear out. The oil focuses on protecting the engine from wear, rust, and corrosion with its vast cleansing power. Our diesel oil works excellently in both cold and warm environments and flushes out sludge and soot to keep the engine clean. By getting rid of these contaminants, the oil flows better and offers a faster reaction time when you start the engine.

We offer our TP Diesel in three grades: 15W40, 15W40, and 15W40, with API service category rating of CF-4, CI-4/SL, and CK-4/CJ-4, respectively, to cover every market requirement of a diesel oil.
Let's explain all of those confusing numbers, letters and terms to help you choose the right oil for your car.